20/07/2010 3:59:46 PM
WAPL Championship Event - Macau 2010
---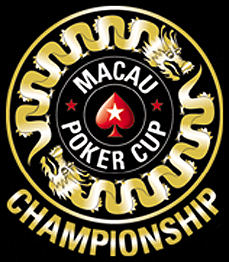 The current Championship event series is to join the WA Poker League Team on our assault on the Macau Poker Cup Championship in early November 2010!
Congratulations to our current WAPL Macau 2010 Team Winners -
Tristan Hewitt
Hazel Kudlak
Warren Stewart
Rob Browne
Gary Christie
Jeffrey Field
Tanja Vujanic
John Dean
The Macau Poker Cup's Main Event is the only regular high buy-in poker tournament in Asia (with a $20,000 HKD buy-in) and a deep-value slow structure running over four days (with 2x day 1's), thus attracting top players from across Asia and the world to test their true poker skills against each other. The Main Event is also the richest regular poker tournament in Asia with a guaranteed prize pool of at least $3,500,000 HKD (over $500,000 AUD!).
The WAPL Macau Poker Cup Packages to win are worth $4,000 AUD, and include:
Flights to and from Perth, 1st Nov* and 9th Nov*
8 nights Accommodation in a Lisboa Tower Superior Room, Macau.
Entry to Phase 3 Macau Poker Cup Main Event (Final Main Event Qualification Phase)
Top placed winners in the Phase 3 tournament win $20,000 HKD seats to the Main Event, to play for their share in the $3,500,000 HKD plus guaranteed prize pool!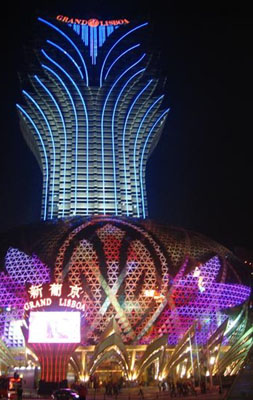 We want as many of our WAPL Members to join us in Macau as possible!
Here's how to win your seat -
Macau Cup Qualifier Schedule
Fri 2nd July 2010* Claremont Football Club - 40 Players - Re-buy Tournament
---
Sat 31st July 2010* South Fremantle Football Club - 41 Players - Freezeout Tournament with Top-up option
---
Sun 5th September 2010* Elephant & Wheelbarrow - 43 Players - Freezeout Tournament
---
Sun 26th September 2010* Elephant & Wheelbarrow Northbridge - 30 Players - Re-buy Tournament
---
* Dates may be subject to change
All $200 buy-in event seats are transferrable but non-refundable unless the event is canceled. You must contact WAPL via e-mailing info@wapokerleague.com.au to inform us of the transfer of seats prior to the event.
Winners of WAPL Macau Poker Cup Packages must be current WAPL members and agree to abide by the WAPL Team rules and agreement prior to travel. Package may be transferred to a current WAPL member who complies with our WAPL Team requirements, but are non-refundable.