24/03/2011 6:05:38 PM
Mark Ridgwell & Patrick Healy in ANZPT Perth
---
Mark Ridgwell and Patrick Healy both won last chance entries for the ANZPT Perth Main Event. The tournament was played on Wednesday night. Unfortunately Patrick got knocked out early with 2 pairs on the flop, rivered by a flush. Mark, on the other hand, went through to qualify for the Main Event!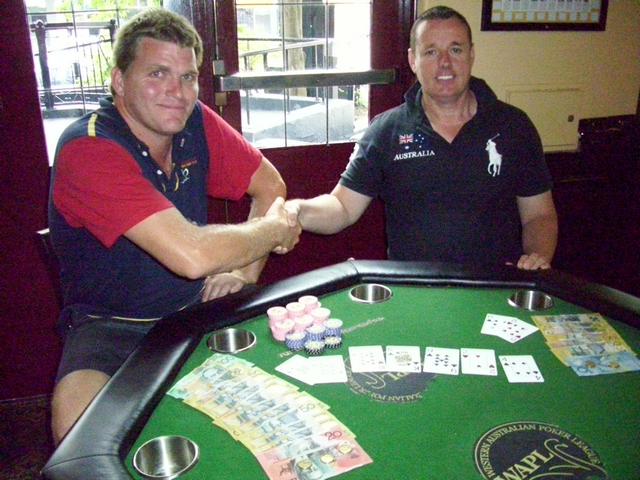 We have just had news that Mark copped a couple of bad beats to be knocked out of ANZPT Main event, AK vs A2, then a flopped straight vs a rivered full house to bust.
Congratulations to both Mark and Pat for making it through to the events, and bad luck on not going further. We look forward to seeing these talented individuals back on the WAPL Teams soon!