10/06/2011 8:08:02 PM
Claremont FC on Fridays from 17/6
---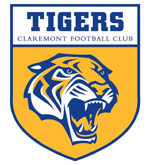 For our regular Claremont Football Club poker fans, the Club is restarting poker events from Friday 17th June. There's some great incentives to come down, with passport prizes (2 bar vouchers up for grabs!), Free League, Cash Tables open from 17th, with Pro restarting in July.
Get the word out amongst your Friday night crew, and see you down at Claremont from the 17th for some more great poker!
Gaming Function by Permit issued under Section 47 of the Act for Claremont Football Club PPOA.