16/04/2012 10:41:11 PM
First Poker for Charity Challenge for Telethon a great success!
---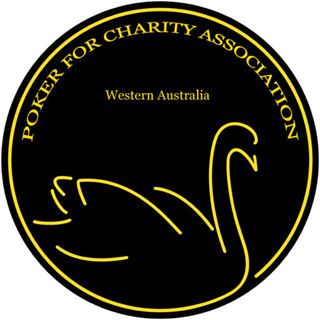 The Poker for Charity Challenge for Telethon 2012 series has got off to a flying start, with an impressive 57 player first Challenge seeing a great prize pool in excess of $10,000!
With a guaranteed $4,000 Macau poker trip of a lifetime up for grabs to the winner, in addition to cash payouts to the top 10% of players, we expect the PoCA Challenge Series to grow very quickly, which will see even bigger prizes to our winners!
Of the 57 starters, the top 6 were paid cash prizes. Congratulations to the following prize winners in the first Poker for Charity Challenge, and thank you for helping support such a great cause as Telethon 2012 through Poker for Charity Association! -
1st - Robert Browne - $2,128! (+$4000 Macau Trip!)
2nd - Luke Dick - $1,520
3rd - Alan Tomaselli - $912
4th - Aaron Taylor - $608
5th - Colin Wilford - $486.40
6th - Sarah Browne - $425.60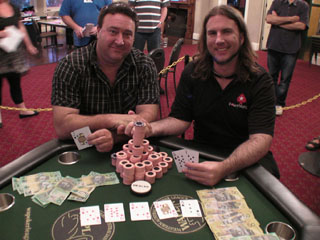 Robert Browne & Luke Dick, 1st & 2nd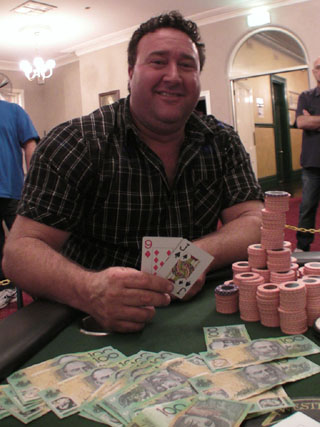 Robert Browne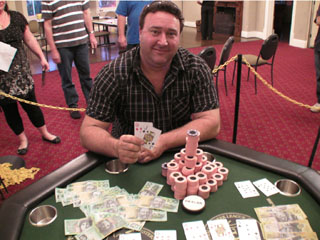 Robert Browne
We were graced by the presence of Patrick Healy (Team WAPL Macau member, Team WAPL Vegas '10 member, Aussie Millions 2012 - 5th place $300,000 winner) who took part in the Challenge, making it to the final couple of tables. Here is a shot of Pat sitting at the table next to the PoCA Challenge's eventual winner!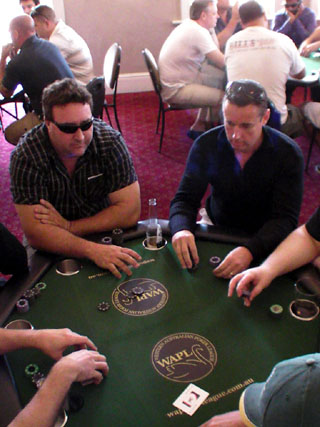 Robert Browne & Patrick Healy
Thanks to all who came down to support this event through the tournament and the cash tables. Please spread the word for the next Poker for Charity Challenge for Telethon 2012 to all your poker playing friends!
The next PoCA Challenge is planned for 1st July, 2012
$100 buy-in, with a single optional $100 re-buy or topup
Albion Hotel, Cottesloe
11am registration, 12pm start
PoCA - Proudly supporting Telethon with a $30,000 donation in 2012
Gaming Functions by Permit issued under Section 47 of the Act for Poker for Charity Association