4/03/2019 1:59:37 AM
No Poker this Monday + Innaloo Sportsmen's Club starts this Wed!
---
Reminder : Due to the public holiday, there will be no poker at the Whale and Ale this Monday night!

And to some good news -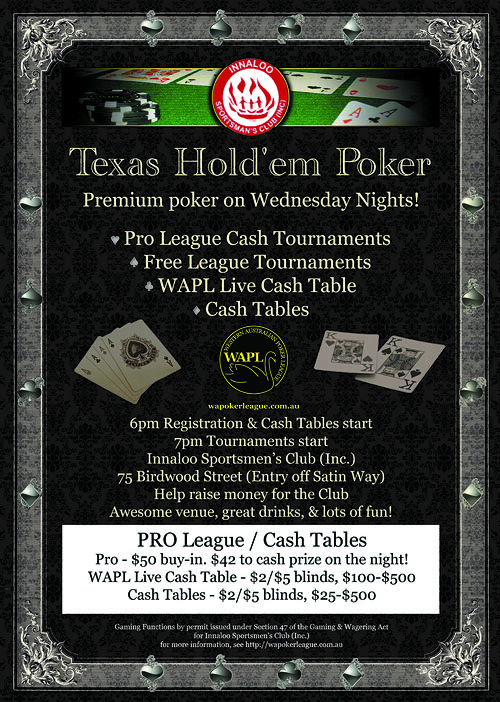 Our newest venue starts this Wednesday night!
You're welcome to join us at the Innaloo Sportsmen's Club, Inc. opening night on Wed 6th March for Pro League ($50 Freeze-out, $42 back to cash prizes!), Free League, and Cash Tables!
6pm registration, 7pm start.
Bringing you the best value, great fun, and professionally run poker in WA for over 13 years
:)
ps. if you're brand new, join us at 6:30pm on the opening night for a Free Tutorial, to get the flow of the game before you jump into the tournament!
Gaming Functions by Permit issued under Section 47 of the Act for Innaloo Sportsmen's Club (Inc.)