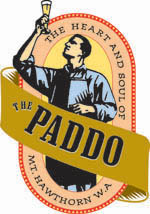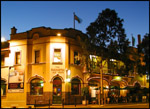 Paddington Alehouse
---
'The Paddo' is renowned as the house of boutique beers. Home of the 'Beer Hall of Fame', there are 101 beers on offer in total of which 22 are on tap.
There is live entertainment 6 days every week plus a sportsman's paradise with two mega screens, three plasma screens and 10 televisions.
The Paddo has been hosting WAPL Pro & Free League Tournaments since WAPL started in May 2006! Come down to experience the best Poker in Perth!
Location
141 Scarborough Beach Road
Mount Hawthorn WA 6016
Parking
Carpark at the rear of the Venue
Primary Events
Pro League, Free League
Contact Details
Ph: 9242 3077
Fax: 9242 3376
Email
info@paddo.com.au
Website
http://www.paddo.com.au
Upcoming Events
League
Date
Registration
Play Starts
Comments
There are no upcoming tournaments booked at the moment.