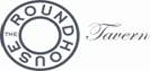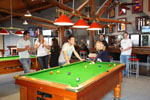 Roundhouse Tavern
---
Built in the 1970's, The Northlands is unique in its circular design around a beer dispensing centre. Maintaining the extensive internal timber work that provides the main structural support, the pub has undergone substantial refreshment and remains true to "local" pub culture focusing on great food and cold beer.
Ruby's Restaurant and Lounge Bar is just the spot for casual dining, after work sundowners or a place to meet friends for a cocktail.
The Sports Bar is geared to sports of your choice with four plasma TV's tuned to capture Foxtel and free to air TV of all the major events available. Two pool tables are available for the serious pool player or a group of friends having a quiet drink and a game.
Our Bottlemart bottleshop has every-day low prices in beer, wine and spirits as well as weekly specials widely advertised. Couple this with knowledgeable, efficient and friendly staff, it's the convenient place to shop for your alcohol, snacks, ice or last minute gifts.
The owners of The Northlands Round House Tavern are business professionals that promote a venue that is a gender friendly, family orientated destination.
With regular events, The Northlands offers something for everyone, and now with WA Poker League events every week, we invite you to come play at our venue!
Location
201 Amelia Street (Corner Main)
Balcatta WA 6021
Parking
Lots of parking around the Venue.
Primary Events
Pro League, Free League
Contact Details
Ph: 08 9349 6677
Fax: 08 9344 3762
Email
jill@theroundhousetavern.com.au
Website
http://www.theroundhousetavern.com.au/
Upcoming Events
League
Date
Registration
Play Starts
Comments
There are no upcoming tournaments booked at the moment.