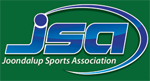 Joondalup Sports Association
---
The Joondalup Sports Association (formerly known as the Beaumaris) provides sporting facilities for local clubs including lawn bowling, cricket, hockey, darts, soccer and rugby.
Social facilities include 2 sized function rooms available for hire. The large room can accomodate 350 people and has a dance floor and an inbuilt sound system. The smaller function room can accomodate 100 people. There are also two general purpose meeting rooms available for hire. There is a licenced bar on the premises, a kitchen and parking for up to 200 cars.
Location
6 Miami Beach Promenade
Iluka WA 6027
Parking
Free parking at venue
Primary Events
Pro League, Free League, Special Events
Contact Details
Ph: (08) 9304 0400
Fax:
Email
info@beaumarissports.asn.au
Website
http://www.beaumarissports.asn.au
Upcoming Events
League
Date
Registration
Play Starts
Comments
There are no upcoming tournaments booked at the moment.